Quality Loan Estimates
We believe whether you are buying a home or refinancing a home, you should be able to count on the numbers put in front of you. As a lender, it's our job to ask the right questions and learn the information necessary to deliver an accurate loan estimate early in the process. We are aware that you count on us getting this right and therefore, this is a well-developed and highly prioritized skill with any mortgage specialist at Mortgage Evolution. Keep reading below for deeper information regarding the loan estimates we deliver to home buyers.
More than just a down payment
More than just a down payment
The funds required to purchase a home include the down payment and settlement charges (closing costs). Settlement charges are the sum of title and escrow charges, prepaid items and lender fees. Depending on the loan amount and other variables, settlement charges can range from 2% to 4% of the loan amount. The good news is seller credit can be used to pay for closing costs and, additionally, many loan programs allow for lender paid closing cost structures. Additionally, gift funds from a relative can also be used to pay for settlement charges. Our loan estimates will show you all the cool variations that can reduce the funds needed to purchase a home.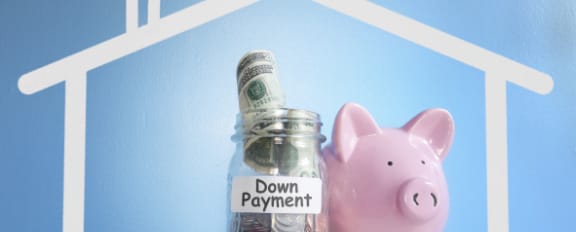 Know your true payment
Why are buyers frequently put into a state of shock deep into the loan process? Because the true payment for the property being purchase is higher (sometimes by hundreds of dollars) than initially quoted. This is avoidable. We take the time and effort to learn the variables that will impact your total housing payment of the property you are considering such as HOA dues, flood insurance requirements, specific property tax calculation, real-time interest rate pricing, a conservative estimate of the home owner's insurance expense, and solar expense, if applicable. We do this because that's what a lender should do and it's what we would appreciate if we were in your shoes. Important note: during the shopping phase, the interest rate is not locked and fluctuates daily.
Impound account
Also known as an escrow account, an impound account is an account held and managed by your lender for the purpose of paying your semi-annual property taxes and annual home owners insurance premiums as they come due. There is no cost for this account and the advantage an impound account is that it allows you to make equal monthly payments for your property taxes and home owner's insurance, so you don't have to come up with large lump sums three times per year. When purchasing a home, the buyer pre-funds the impound account with a pre-determined amount so the account always has the right amount of funds to cover these expenses. When drafting a loan estimate it is important to account for the funds required to adequately set up the impound account and, equally important to ensure the accuracy of this section as it represents a sizeable percentage of the settlement charges due at closing of a home purchase.
Prepaid charges
Prepaid charges are just that, recurring charges that you are prepaying. What are the items a buyer prepays when purchasing a home?
The first year's home owner's insurance premium (the flood insurance premium, as well, if applicable)
The initial deposit to your impound account (described above)
The first month's HOA dues, if applicable
The interest due from the day escrow closes through the end of the closing month
Property inspection costs
Property inspection costs
In most cases, property inspections are paid for by the buyer, outside the transaction, by debit or credit card, therefore it's important to account for these expenses since they may not be displayed in the loan estimate. The two most common inspections when purchasing a home are the appraisal and home inspection. The lender oversees the appraisal inspection and the realtor oversees the home inspection and any other inspection required or desired. A common inspection for properties over 10-15 years old is a pest inspection. Other less common inspections such as septic, well, foundation, and roof are circumstantial to the property and your realtor will advise you of the best course of action.